Jones Farm Park will be the site of ValleyFest on Saturday, October 12, 2013!
ValleyFest will offer residents across the TN Valley area an afternoon filled with fine arts, crafts, exhibits, live music and food!
Join us from 11 AM – 6 PM for a family friendly afternoon in Huntsville's most scenic valley! We will have an exciting line up of live music including Mike Ball and the Madison Mountaintop Band. HOT AIR BALLOON rides will be available from 4 PM until 6 PM!
Admission is FREE!
Jones Farm Park is in Jones Valley on 4 Mile Post Rd, near the Carmike Theater (formerly the Rave.)
Free parking will be available adjacent to the park at Lendon accessed by Sumerby Rd, off of Carl T. Jones.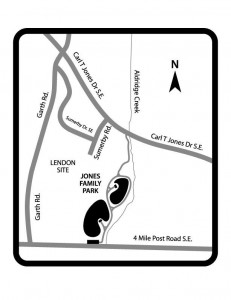 Check back for updates on the event. More information can also be found at our Facebook page — ValleyFest 2013
For vendor or sponsorship details, please contact SHCA at southhsv@southcivic.com .
ValleyFest is sponsored by Lendon of John Blue Realty, South Huntsville Living and South Huntsville Civic Association.
Photograph of Jones Farm Park courtesy of Mr. Bob Blankenship.