Convenient, Village-Style Residential Shopping
Plans for the Lendon village style commercial center are in the process of being finalized. Conveniently located on Carl T. Jones Drive, the area is accessible from the main Lendon entrance road and will provide much needed additional Jones Valley commercial space.
Click here to download the proposed Shops of Lendon Master Plan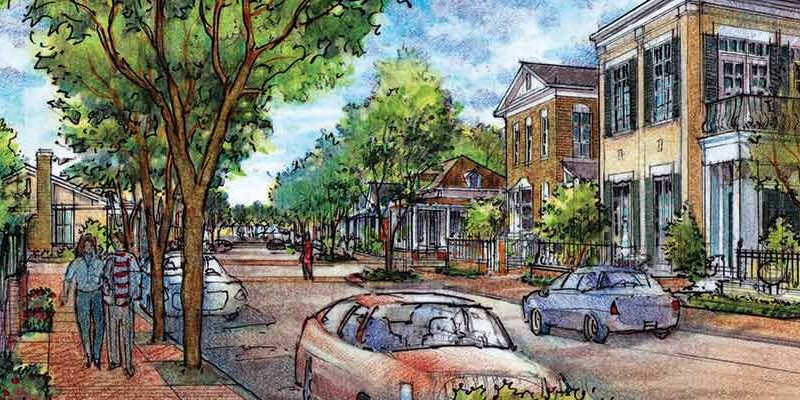 The existing Target center, with its array of shops, and the adjacent Rave Movie Theater draw a constant flow of shoppers. When combined with the eventual 250 Lendon residences and the income demographics of the Jones Valley area, which continue to be some of the best in Huntsville, Lendon's new commercial area will make an ideal environment for additional retail, restaurant and office space.
Subject to final approvals, the area currently is planned to provide five buildings designated for retail stores totaling more than 35,000 sq ft: 14,000 sq ft of restaurant space in three locations, 12,000 sq ft of grocery store space and a 7000 sq ft bank location.
A portion of the space will front the tree lined canal separating Lendon's commercial and residential segments.  Also planned throughout the commercial area is 33,500 sq ft of first and second story office space in four self standing locations. Ample parking will be provided with approximately 530 Lendon spaces and another 180 city owned spaces adjacent to the project.
The commercial section of Lendon will provide location opportunities for business owners and professionals while giving Lendon residents even more diversity in goods, services, and fine food.
For more information on retail space, please call G.W. Jones & Sons Real Estate @ 256-535-9761
Welcome to Lendon: Live. Shop. Work. Play.
Call Today: (256) 964-7300