Tired of mowing the grass or going through different landscape contractors trying to find one you like?
Finding it hard to locate a reliable exterminator? Are you being taken advantage of by a tree trimming service?

If you answered yes to any of the above, take comfort because The Lendon Homeowners Association was designed for you.

What are the Lendon Homeowners Association (LHOA) fees and what do these fees cover? The LHOA monthly fees, which are currently being determined, will be based on the home lot type, amount of yard to maintain, and optional services to which the owner subscribes. The LHOA fees will be billed quarterly. The monthly assessments are subject to annual review and/or revision as outlined in the Bylaws.

At the home site closing, a working capital fee will be collected to help fund the initial maintenance costs
Lendon's HOA was designed to make your living more comfortable

The LHOA fees will cover the following for owners:
Landscape maintenance and seasonal planting within all common areas throughout the community.
Street tree maintenance.
Trails and sidewalks outside of the street ROW that are not maintained by the City of Huntsville.
LHOA sponsored social events.
Holiday decorations and displays.
Maintenance for each owner/residence covering the landscape maintenance for their lot outside a fenced or gated area.
All attached units will be charged a separate LHOA fee unique to each residential grouping for exterior maintenance and roof repairs.
LHOA fees also cover:
Insurance reasonably necessary to protect LHOA from liability.
Water used to irrigate the entrances and open spaces. If the Developer decides to install a central irrigation system for the entire neighborhood along with each home lot then there will be an additional cost for the maintenance and repairs for the system.
Electricity for entry lighting and other landscape lighting in common spaces.
Support to the management responsible for maintaining Lendon on a day-to-day basis.
There are additional items not listed above that the LHOA fees cover. Residents will have an opportunity to participate in leadership positions to help ensure Lendon remains one of Huntsville's premier communities. The management company will prepare annual accounting and budgets for distribution to all LHOA members to reflect the estimated cost to support the community for the upcoming year.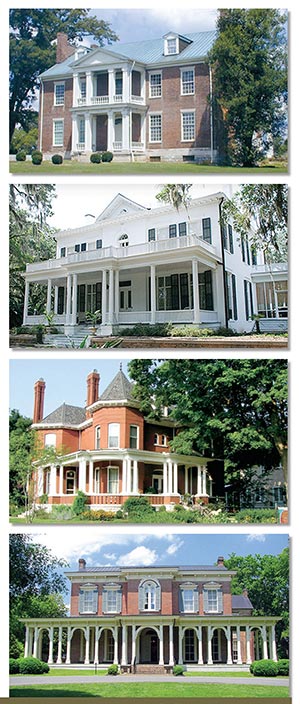 Welcome to Lendon: Live. Shop. Work. Play.
Call Today: (256) 964-7300